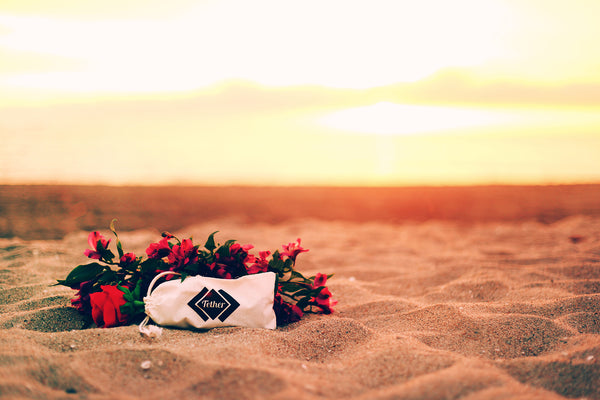 Most Romantic Dining Spots in Los Angeles To Go This Valentine's Day
Valentine's Day is coming right around the corner and you want to take your significant other out to one of the best restaurants in Los Angeles. You know what you both like, so finding a restaurant should be easy right? Well, it's not. With so many different romantic dining spots in Los Angeles, you have the opportunity to go above and beyond. From jazz-themed diners to establishments where Marilyn Monroe once ate, we are going to be going over some of the most extravagant dining spots to eat at this Valentine's Day. 
Romantic Dining Spots in Los Angeles: 
71Above $$$$ - If splurging is something you are known for, then 71Above is the place for you. Located on the 71st floor of the US Bank Tower, this fine dining establishment gives patrons amazing views of the skyline that they will never forget. Just be sure to reserve early since this is a very popular spot. FYI sunset is probably the best time to go!
Nobu Malibu $$$$ - What could be better than eating seafood while overlooking the Malibu Coast? -- honestly nothing… Located along Pacific Coast Highway, this one-of-a-kind restaurant draws sushi lovers from around the country. Here, patrons can order Bluefin Toro Tarter, Whole Live Scallop, & Wagyu Beef. The price is a bit steep, but if you are looking to have the meal of a lifetime with that special someone, then it's worth the money. Once again, be sure to make reservations early since this spot will fill up very quickly. 
More Romantic Dining Spots in Los Angeles: 
Vibrato Grill Jazz $$$ - Hidden amongst the Beverly Hills, Vibrato Grill Jazz is a fine dining establishment with live jazz music that has been entertaining folks for years. This lively jazz joint has live music every day of the week with the exception of Mondays. (They are closed) Be sure to reserve, and ask for a table near the fireplace for a more romantic ambiance. Vibrato has steaks, caviar, salads, pasta, & seafood. 
Wolfgang Puck at Hotel Bel-Air $$$ - Heard of the chef Wolfgang Puck? Well if you haven't, take this opportunity to become introduced. One of my favorites in the industry, Wolfgang Puck is a renowned chef and has over 50 establishments worldwide. Take this opportunity to dine where Marilyn Monroe and many other famous entertainers once dined. Puck has a variety of food on the menu including truffle pasta, Colorado lamb chops, & much more. Very romantic for those who love top-notch dining.
Il Cielo $$$$ - For a final highlight of the most romantic dining spots in Los Angeles, we have Il Cielo. This Valentine's Day, Il Cielo is transforming their restaurant into a winter wonderland with snow, lights, & cherry blossoms. The price is $214 flat and includes a prefixed 3-course meal of your choice. Drinks not included. Don't let this step price scare you away, as Il Cielo has been known for some of the best food in the area. If you are looking for that wow-factor...this is it. 
Valentine's Day is a great time to spend with your significant other. Be sure to reserve early, and enjoy your time eating at some of the most romantic dining spots in Los Angeles! 
Looking for a gift this season? Be sure to check out our products here! 
Written by @visualsbyry