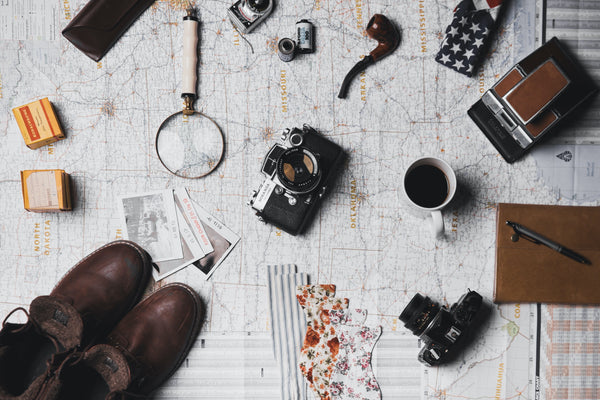 Planning a Trip Amidst Current Conditions
Photo by @sadswim
Before the global pandemic of COVID-19, people like you and me we're looking forward to traveling in the upcoming months. Unfortunately, travel lockdowns halted leisure travel of any sort as people have now become accustomed to this stay-at-home lifestyle. Fortunately for us, recent news sources have begun the talks of reopening the economy in the upcoming months. (Wall Street Journal) With talks of the economy reopening shortly, people can't help but think about traveling again. With that in mind, traveling takes planning, and planning takes time. Here is how you can take advantage of this lockdown to plan your trip as well as some of the most popular places to travel. 
Most Popular Places to Travel: 
Travel has changed over the past couple of years. Travelers nowadays are looking to travel to exotic and exciting places where they can spend weeks in a picturesque paradise. Destinations such as Bali, Ireland, Spain, & Morocco dot the lists of "Most Popular Places to Travel." Other popular places to travel can be found here. 
Regardless of where you travel, extensive amounts of research and planning must be done. Just remember, all that matters when selecting a destination is that it accommodates your needs. 
Why Plan Your Trip Now?
Planning a trip can either be extremely stressful or extremely motivating. I enjoy planning trips because it gives me a sense of the adventures to come. For others though, that may not be the case. One of the best reasons to plan your trip right now is availability. Hotels such as Hilton and Marriott have recently cut room costs due to reduced traveling, so why not take advantage? Start your itinerary off by planning a timetable for your trip. Once you have the dates locked in you can start booking accommodations. 
Choosing the right accommodations comes down to the type of traveler you are. If you are just looking for a place to lay your head at night, save money by staying at hostels and basic hotels. Alternatively, be sure to book longer stays at Airbnbs and extravagant hotels if you are planning on spending a lot of time lounging. 
Being stuck at home can take a toll on those who love traveling. By reading blogs and researching potential travel destinations, you can get that sense of travel that you've missed so much. After deciding where you are staying, make a list of all the activities you want to do! Research prices, cancellation policies, & customer reviews. Compile a list of some of the best places to eat as well as popular scenery destinations. Planning a travel itinerary can often take some time... Good thing we've got a lot of it right now! 
By the end of planning your trip, you will be itching to get out there and travel. Having something to look forward to is necessary during a time like this. Regardless of where you decide to venture off too, preparing accordingly can make or break your experience. Research a lot about your destination as well as other traveler's experiences. Popular guidebooks can be purchased at online stores such as REI. Abide by the quarantine rules accordingly,  and we all will be traveling soon enough! 
Bringing a camera? Be sure to check out our camera accessories here. 
Written by @visualsbyry