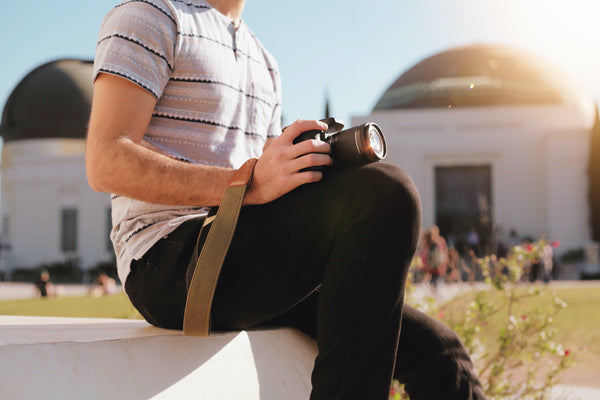 Reasons Why The Griffith Observatory Should be Your Next Day Trip
Have you ever driven on the 101 highway? Well if you have, then you must have seen the famous Griffith Observatory, a staple of Los Angeles culture. The Griffith Observatory has been seen in many famous movies such as La La Land, Terminator Salvation, & Flash Gordon. For those who haven't, the Griffith Park Observatory has been around since the '30s and is a popular place for people to stargaze or watch a sunset over Downtown Los Angeles. Haven't been? Here are some reasons why visiting the Griffith Observatory should be your next day trip and what you might need when visiting. 
Visiting the Griffith Observatory: 
Back in the late 1800s, Griffith J. Griffith donated an area of land to Los Angeles county with hopes of building an observatory for the public. Griffith's idea was to build a place where astronomy could be accessed by the public for free. The observatory was eventually built in 1935 and was named after the generous Griffith J. Griffith. Years later, it is still a popular attraction that attracts millions each year.
With hopes of making astronomy accessible to the public, the Griffith Observatory has been free ever since it was built and still is today. The observatory stays open till 10 PM each night and opens around 10/12 depending on the day. Just make sure you don't plan on visiting the Griffith Observatory on a Monday because that is the only day it is closed. 
Attractions You Will Find When Visiting the Griffith Observatory: 
Inside the observatory, visitors can find various outer space exhibits as well as many other science-related attractions. Along with many of the attractions inside the observatory (which we won't spoil), the Griffith Observatory is built in a way that reflects our solar system. An aerial view of the area shows a solar system lawn model which can be seen from the ground. Other features around the premise reflect our solar system as well. One of the coolest attractions you can see when visiting the Griffith Observatory is the Samuel Oschin Planetarium. This amazing spot features a theatrical experience like no other. Shows change often and cost about $5 - $7 a person. A list of shows and events can be found here. 
Asides from the various features of this iconic structure, the Griffith Observatory is the best place to watch the sunset in Los Angeles as well as see the stars. People even bring up telescopes for the public to view certain planets! Visiting the Griffith Observatory has become more popular over the past couple of years, so be sure to go early. You can park along the street and walk up, or try the small parking lot at the top. Either way, the surrounding area is gorgeous so be sure to bring your camera and camera strap. You wouldn't want to miss capturing the amazing architecture of this establishment! 
Written by @visualsbyry