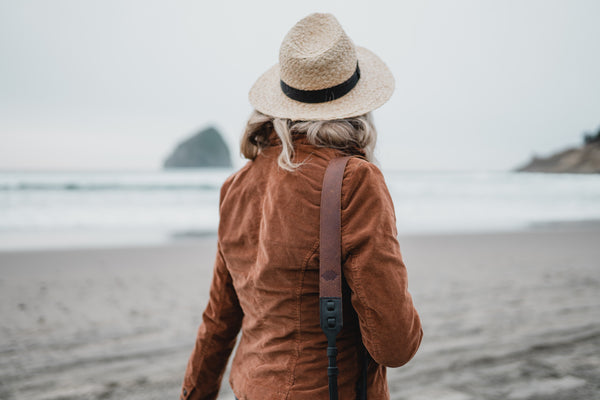 Thanksgiving Around the World
Although Thanksgiving is known as an American holiday by most, you would be surprised by how many others celebrate this holiday around the world. Americans love celebrating this holiday by spending time with their loved ones and eating extravagant meals around the table. Thanksgiving is highly anticipated, as we look forward to roasting turkey and enjoying our mother's homemade turkey stuffing. These memories may seem like the only thing relevant to Thanksgiving, but there are many other traditions celebrated around the world. Today we are going to be going over different Thanksgiving traditions around the world and where you can experience each of them. Just be sure to bring that camera and camera strap so that you can capture all the celebration! 
Thanksgiving traditions around the world - Japan & Korea:
Thanksgiving in Japan? You probably have never heard of it until now. Originally known as the Rice Harvest Festival, Labor Thanksgiving Day in Japan is a popular holiday that gives people a day of rest. Japan prides itself on hard work, and this holiday is used to celebrate all that work. Schools and work are usually closed while residents of Japan take this time to reflect on the environment and their life. 
Korea on the other hand, celebrates Chuseok, a Thanksgiving-style holiday that means "the importance of family." Residents spend this three-day holiday convening with family members to honor relatives. Lots of food is eaten, archery is shot, and extravagant festivals are thrown across the country in honor of this holiday. Japan and Korea have a more relaxed version of Thanksgiving, so here are a couple of other Thanksgiving traditions around the world that might catch your interest. 
Thanksgiving traditions around the world - Germany & China:
Erntedankfest in Germany is a huge holiday that is run by both the Catholic and Protestant churches. Each year, the country celebrates Erntedankfest on the first Sunday of the month which consists of church service, followed by a celebration with lots of festivals and food! The food is very similar to the food we consume in America, but there are a couple of German specialties thrown into the mix. Mohnstriezel, sweet bread with poppy seeds, is just one of the many popular German treats served on this holiday. 
Ever heard of mooncakes? Known as the Mid-Autumn Festival, the Chung Chiu Moon Festival in China is one of the biggest holidays in China. Falling around the same time as Thanksgiving, many associate this holiday as a similar one to Thanksgiving. Families come from around the country to meet up with each other and celebrate by eating mooncakes. Mooncakes are tasty treats that consist of egg yolk in the middle, symbolizing the moon. This holiday spans over three days and is a lot of fun to attend.
Thanksgiving traditions around the world can range from various food dishes, too holiday crazed festivals. The similar pattern we see in Thanksgiving traditions around the world is the importance of family. Be sure to spend time this year being thankful for your family and be sure to capture all the fun moments on your camera and camera strap! Happy Holidays from the Tether crew! 
Written by @visualsbyry