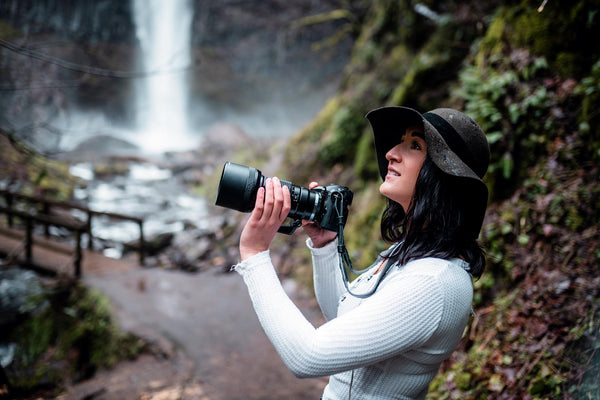 The Most Epic Memorial Day Hikes You Can Do
           Memorial Day is right around the corner and people across America are looking forward to the extra day of rest. With most people looking forward to a three-day weekend people around the states will plan trips to their local National Parks in remembrance of those who died in our wars. Memorial Day is all about remembering our troops and what better way could you honor their bravery than spending time in our governments most loved parks. Here are some of the most epic memorial day hikes located inside National Parks around the Nation. Just remember to bring your camo leather camera strap so you can explore these parks more comfortably.
           Half-Dome, located in Yosemite National Park, is about a 16-mile hike from Yosemite Valley and gives hikers an epic view of the Yosemite Valley. Hikers will hike approximately 15 miles before arriving at the base of this huge rock. Hikers will then hike up the backside of this dome via cables before arriving at the steep drop off the face of this dome creates. (Hence the name Half Dome.) This epic Memorial Day hike will give hikers an appreciation of California's beauty as well as an adrenaline rush as they scale the cables alone Half Dome's backside. Having a great leather camera strap can be very useful for those who want to capture epic photos since climbing the cables often requires two hands. One misstep can have undesired consequences.
Speaking of deadly hikes, Angel's Landing is probably one of the most epic Memorial Day hikes you can enjoy. There's a reason for the name and as much as we want it to be a good note, it's based on the number of people who have tried and met untimely circumstances. Angel's Landing draws more hikers than you would expect. Located in Zion National Park, Angel's Landing leads hikers up its backbone before providing an amazing view of Zion's Canyon. With sheer drops on both sides and only a chain to hold your balance, hikers will often turn around halfway before attempting the final portion. We can't stress this enough so we will say this again, a leather camera strap will come in super handy on any hike, especially one like Angel's Landing. If heights are not your thing, this next hike should be one our bucket list of epic hikes around America.
           Located in Glacier National Park, Huckleberry Mountain Trail gives hikers access to the green scenery of Montana's most northern part right below Canada's border. Without much of an elevation gain, what could be so dangerous about this hike you ask? Grizzly bears! Glacier National park is known to have the densest population of grizzlies across America drawing both animal enthusiast and adventurers. With an estimated one bear per square mile, you will have a 75% chance of seeing a grizzly in this park. That's insane! So for those who are looking for epic Memorial Day Hikes, hiking along grizzlies is about as epic as it can get. Just be sure to bring your camo leather camera strap along so that you can be hands-free in case anything goes south.